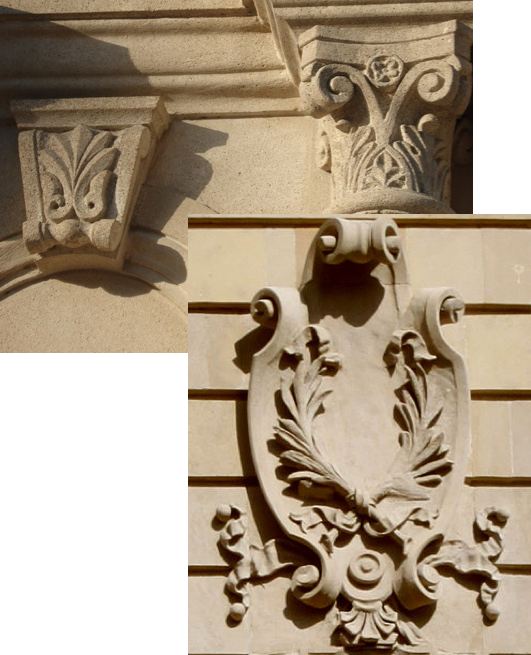 Our advantages
3D computer simulation of the project;
Professional packaging and safe transportation
Work in a complex urban infrastructure;
Coordination of timely delivery;
A strategy for lifting material and equipment to a height;
Safety and reliability during construction.
Equipment and technology
Assemble large facade structures in a short time.
Profiles are attached directly to the wall of the building.
The small distance from the edge of the cladding panel to the facade wall ensures economical use of space and the absence of gaps.
The facade substructure can be installed on any surface – concrete, stone, steel.
Characteristics
Our high-quality profiles are the main structure of the facade cladding. Made of torsion resistant aluminum. The characteristics of this metal give lightness and strength to the structure. Profiles are easy to fit into the desired size.
Thanks to the simple connection with the frame, designer surfaces can be created from the most popular natural stones – granite, marble, limestone, sandstone, travertine.
Our offer
Stone & Tradition Inc. offers a large selection of finished carved products.
You can order any design of your imagination as well.
Order and delivery of stone engraving can be ordered from the web site: an extensive catalog of items with photos will help you choose the right option at the best price or order individual designed pictures, images, drawing etc. A flexible system of discounts.
Request a call back and we will contact you as soon as possible!